Booster seats for children from 15 to 36 kg
Car seats for children from 2 to 12 years (15-36 kg)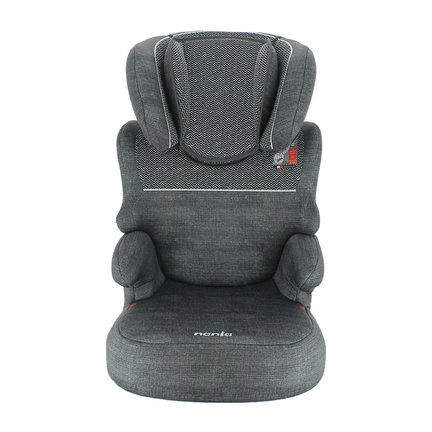 Car seats for children from 2 to 12 years (15-36 kg)
Car seats Group 2 / 3
Group 2 and 3 car seats are suitable for children up to 12 years (from 15 to 36 kg)
These seats are better know as booster seats with or without a backrest. In this type of car seat, your child is fastened with the original 3-point car seat belt.
We always recommend buying booster seat with backrest. These seats provide a much better lateral protection. Also, your baby can lean back a bit when tired.
If you consider a booster seat without backrest, we advise you to use this only if your child weighs over 22 kg. Although these types of car seats have been approved for groups 2 and 3 (15 to 36 kg), several tests show that your child is not safe when under 22 kg (group 3).
The children's car seats are also available in various brands like Nania, Migo, Ferrari and Disney.
There are also many options. For example, there are car seats where you can remove the backrest so that you can use it later as a seat raiser.
Read more
Close